NTP Server - Atomic clock receives the time from DCF77 in Frankfurt. Extremely accurate time synchronization of Servers / PCs.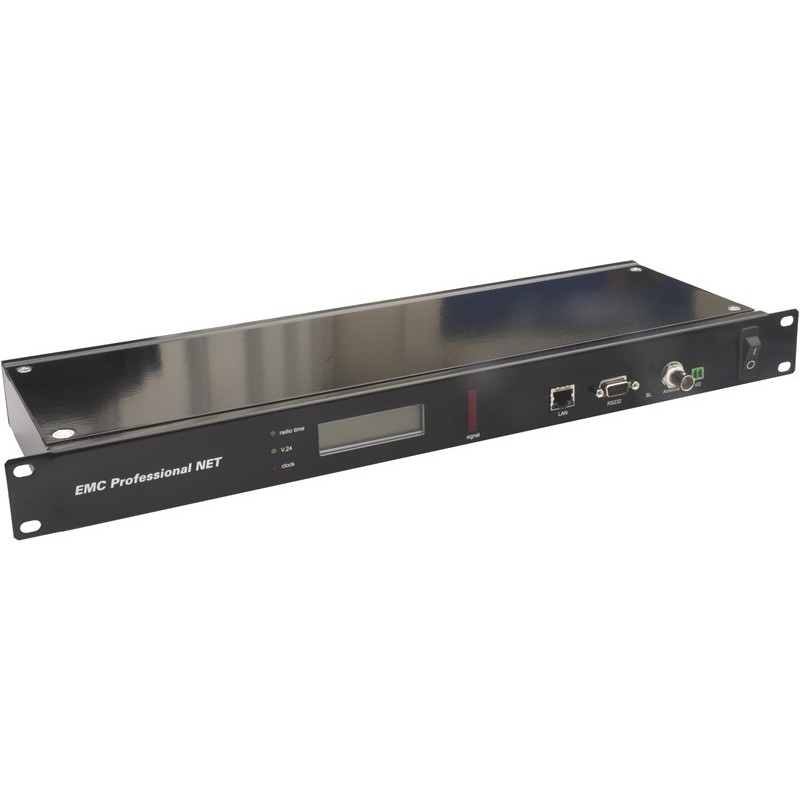  
NTP Server - Atomic clock for 19 rack mounting.
Signal from DCF77 in Frankfurt (77.5kHz)
antenna
With network port and serial port
1U for rack mounting
Powered by 230VAC.
The ATOMUR-PRO19 has an external antenna and can be used in places where there is a problem receiving the signal. ATOMUR-PRO19 can be installed as a SNTP server, so Servers / Clients can retrieve the time via the network. All models receive the DCF77 radio signal of 77.5 KHz from Frankfurt. The range is approx. 2000 km.
Connects to a serial port 9600 bps or network port 10/100 Mbit
Displays time and date on a display and reception conditions using a number of LEDs.
Power supply: Has built-in 230 VAC power supply
Distance from receiver to PC: Can be extended on the BNC connector (antenna port) with up to 2 x K-ATOMUR + 50 (RG174U cable of 50 m) - a total of 100 m.
Software: Windows 2000, XP, 2003, Vista 32/64 and Win 7 as well as Linux using the serial port.
Tilslutning

Tilsluttes en seriel port 9600 bps eller netværksport 10/100 Mbit

Forsyning

har indbygget 230 VAC strømforsyning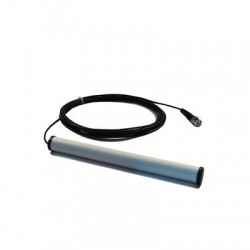 Tilbehør, DCF stavantenne m/5 meter kabel, til ATOMUR-SAT-T+
Product code: ATOMUR+ANT
Physically in stock
Forlængerkabel til DCF antenne, 50 meter
Product code: K-ATOMUR+50
On the way in
4 andra produkter i samma kategori: