Handhållen trådløst 3 i en mus fjärrmanövre och tangentbord, USB, svart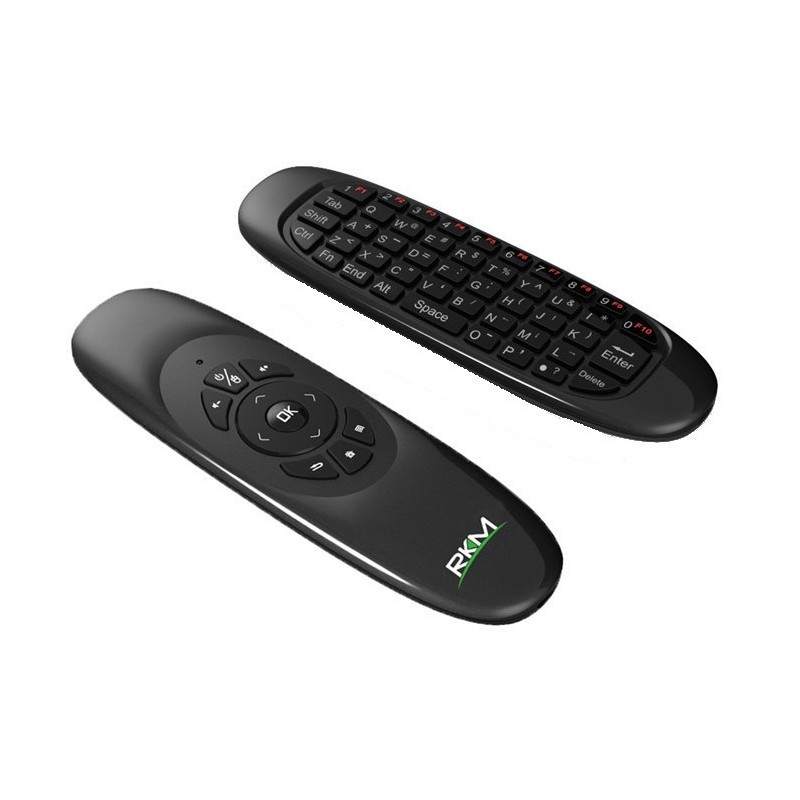  
Kombineret mus, tastatur og fjernbetjening
2.4G trådløs USB modtager
plug and play
360 ° fjernbetjening
Anti-shake algoritme
Supporterer Windows, Mac OS, Android, Linux
Kan anvendes på PC, Smart TV, Set-top-box, Android TV Box, Media Player
FJERN-MUS is designed for controlling home entertainment center, e.g. 
Smart TVs, Android minipc and Android TV Boxes. 
It is mini multifunction keyboard, with Wireless Mini QWERTY Keyboard & Air Mouse, 
and USB interface receiver. 
It is built in advanced lithiumion battery. 
can send emails. It also supports the Sony Playstation3.
System Requirements:
· HID compatible device
· USB port
· Windows 2000
· Windows XP
· Windows Vista, Windows CE, Windows 7,Windows 8
· Linux (Debian-3.1, Redhat-9.0 Ubuntu-8.10 Fedora-7.0 tested)
· Android OS (With standard USB interface)
Forsyning

Battery: 500mA chargeable Lithium battery

Frekvens

Frequency: 2.400-2.483Ghz

Rækkevidde

Working Distance: 10-20 m

LED

Indicator light: Dual-color LED light

OS SUPPORT

Compatible OS: Windows, Mac OS, iOS, Android, Linux

USB

USB port: USB2.0

Dimensioner

151 x 45 x 14mm

Andet

Accelerometer: ST 3 axis accelerometer Gyroscope: ST 3 axis gyroscope

Weight

65g

Trådløs

Communications: RF 2.4G Wireless , Nordic Soc