Professional theft. Effective alarm and monitoring of, for example mink farm, oil, open storage space, etc.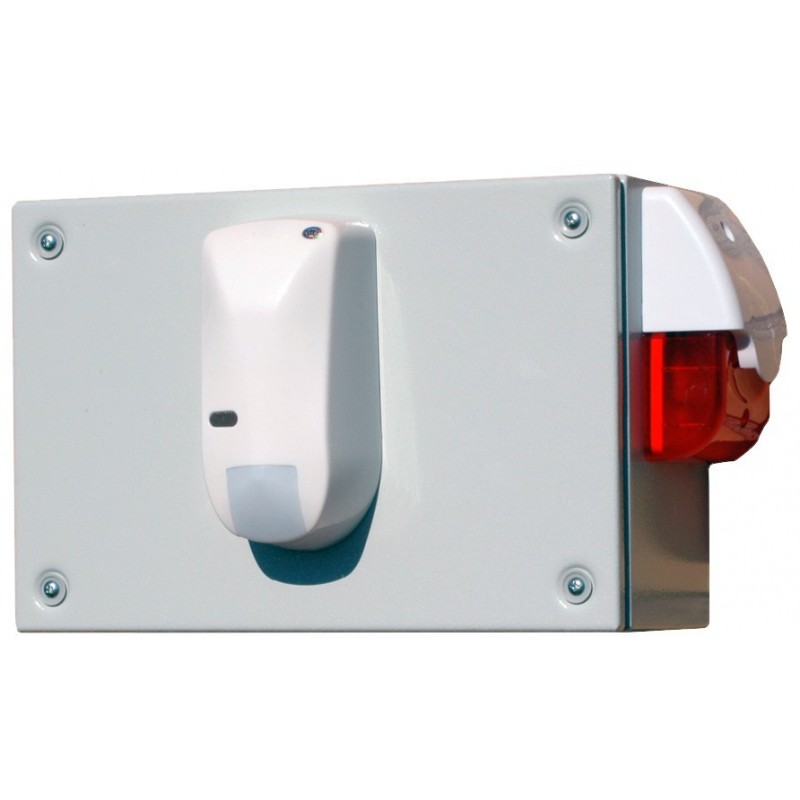  
Local forvarslingslarm to use the fx olietank
il monitoring of mink farms, oil tanks and similar offers Danbit A / S, a local alarm. ALARM AREA3er an intelligent surveillance solution with the possibility of extensions. The alarm consists of a robust industrial enclosure, motion and heat sensor (ALARM-AREA-D), a siren (ALARM-AREA-S) and an advanced GSM controller. The sensor constantly monitors an area of ​​11 x 11 meters and raise the alarm if one or more people are inside this area (does not react to animals under 35 kg as dogs and cats). Alerting heard locally on the siren 105 dBA - and remotely - by phone (blank calls) and SMS to the owner.

The functionality of the AREA Area3 can be expanded by connecting more sensors and / or external devices. Besides Alarm-AREA-D is also provided infrared barriers of 12 to 180 meters (IR BEAMxx). Existing door and door contacts can also be connected. Up to 4 sensors / switches can be connected ALARM Area3. Furthermore, you can connect up to four external devices in the form of lights, beacons or control signal to another alarm / equipment. The owner can get SMS or email on which of the sensors that has sounded the alarm (and even define these messages), and optionally, with a text message, activate an output ALARM Area3.

Forvarslingsalarmen available in a less advanced version without GSM controller. ALARM AREA2indeholder instead a relay with a timer but is otherwise identical to the ALARM Area3.



Danbit using the self-

We were long-time plagued by oil thieves and tried many good locks to the fueling point before we finally found an effective Predictive who ALARM AREA3.Siden then we had some visits from thieves, but on our surveillance video, we can now see them run away again as soon as the siren howls and the light turns on. The oil they took not!
Forsyning

230 VAC (indbygget DC strømforsyning)