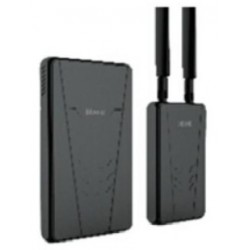 Professional wireless HDMI 1.3 link, very high quality, very high performance
Max. distance up to 120 meters, depending on conditions
HDMI HD and 3G SDI input and output
No delay and no compression
Audio formats include Dolby True HD, DTS master, etc.
AES-128 encryption with air-interface HD video data stream
Can transfer HDMI from point to point
Transmitter and receiver are paired for optimal performance from the factory
Within the same coverage area, 4 sets can work simultaneously
Signal power indicators
Metal housing, compact design
Note: take home only on order.
Orders placed cannot be cancelled.
No right of return.
Product code: HDMI-WIFI120
On the way in