WIFI signal strength meter. Measure the relative strength of your WLAN signal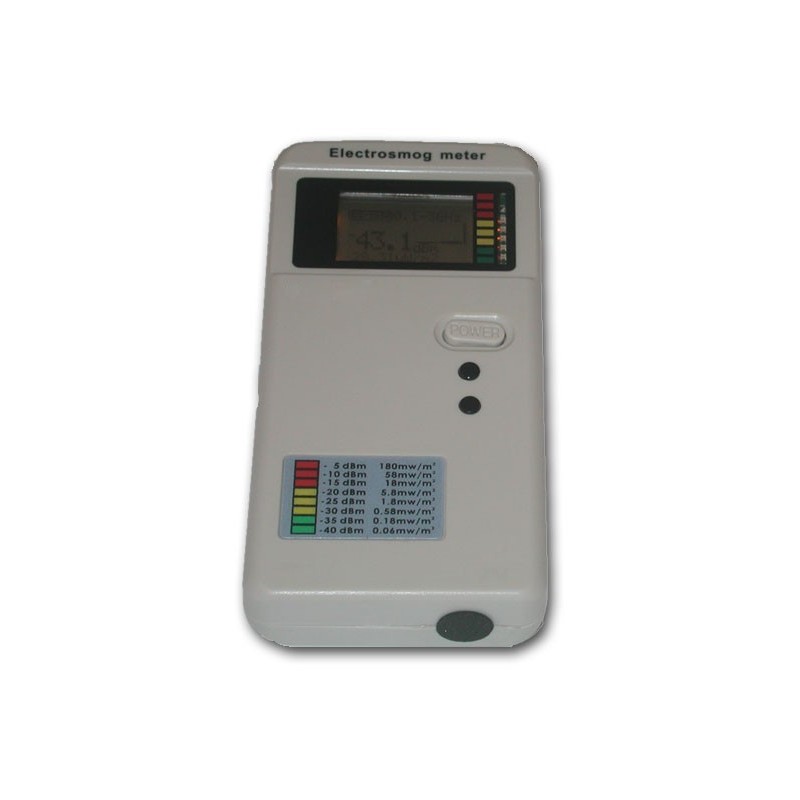  
Portable Field Strength Meter (100 MHz ~ 6 GHz)
Wifi signal meter
Field strength meter for relative measurement of signal strength on e.g. wireless networks. Good for e.g. to decide whether to change the antenna type, find radio dead areas or troubleshoot the WiFi network. The instrument measures all activity in the range 100 MHz ~ 3/6 GHz and must therefore be used for relative measurements: E.g. by measuring the activity, turning on some equipment and then seeing how much more signal strength can be measured. In addition, the activity on the 2.4 GHz band can be measured more specifically, so that the optimal frequency and channel can be found.
Used for relative measurement of e.g. the radio bands AM/FM, GSM, DECT, CDMA. WLAN (WiFi), Bluetooth etc
Sensitivity -55 dBm ~0 dBm
Dynamic range 60 dB
Indicates strength 1.5 µW/m² ~ 0.58 W/m²
Digital display of measurement results with numbers and curves (histogram and bar chart).
Backlit display (15 sec. auto-off)
Uses 1 x 9V battery (not included)
Dimensioner

130 x 65 x 30 mm (H x B x D)