Ethernet over 2-wire with Gshdsl, up to 6.7 km above point to point par-twisted phone cable.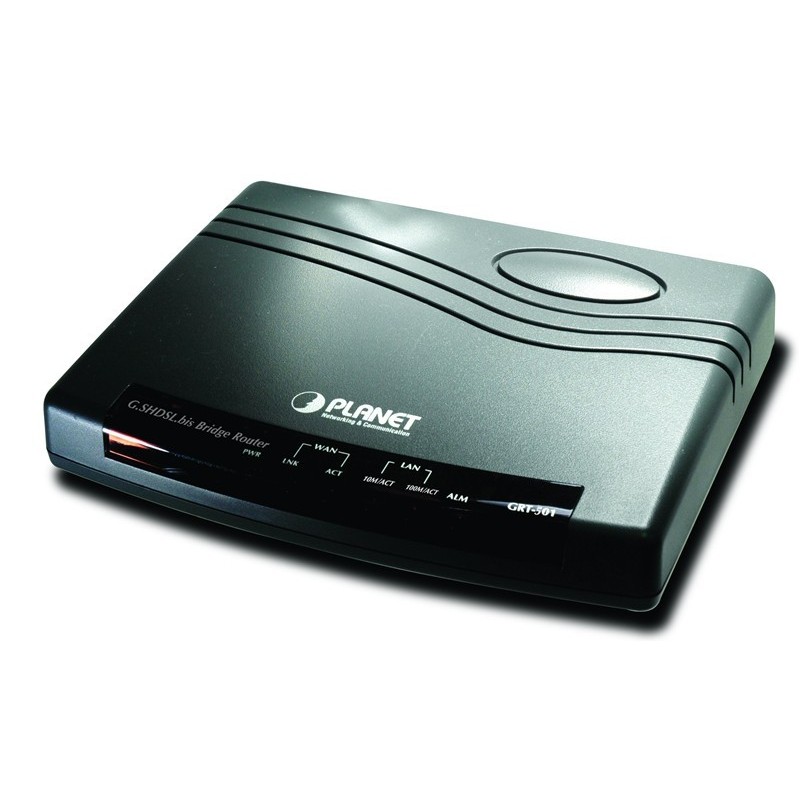  
Rest storage
Long Distance Ethernet over telephone line 1 x Parsnoet
Break 100 meters border and get a connection up to 6.7 km
Transparent data connection
Use 2 pcs. ETH-GSHDSL devices for a connection
G.SHDSL Router / Bridge.
Internet access up to 6.7 km away with telephone cables.
Break 100 meters boundary by recycling existing pairing telephone lines eg. between two buildings separated by road, or between the stable and the habitation of eg. video surveillance.
G.Shdsl is a synchronous (same speed of up and download) network connection using telephone cables as media.
Eth-Gshdsl run in either router or bridge mode. In Bridge mode, two units can be used to connect 2 physical networks with a distance up to 6.7 km.
in router mode, Eth-Gshdsl is connected to a DSLAM or directly to the Internet supplier.
Eth-Gshdsl accepts 2-head telephone cable up to 6.7 km at 192 Kbit / s.
Data hastigheder

192 kbit/s - 5,7 Mbit/s i up- og download afhængig af kabellængde

Dimensioner

33 mm (H)

Driftstemperatur

0 – 45 °C ved en luftfugtighed på 5 – 90 % (ikke-kondenserende)

Funktioner

DHCP server, Quality of Service, VPN-understøttelse og indbygget firewall

LED

Lysdioder angiver WAN link, LAN link, alarm og strøm

Opsætning

Via web eller SNMP

Strømforsyning

9 VDC 1 A strømforsyning medfølger

Understøtter

Understøtter IEEE 802.1Q (Tagged VLAN), VPN passthrough, DMZ og NAT