Amps tongs for use with multimeter or data logger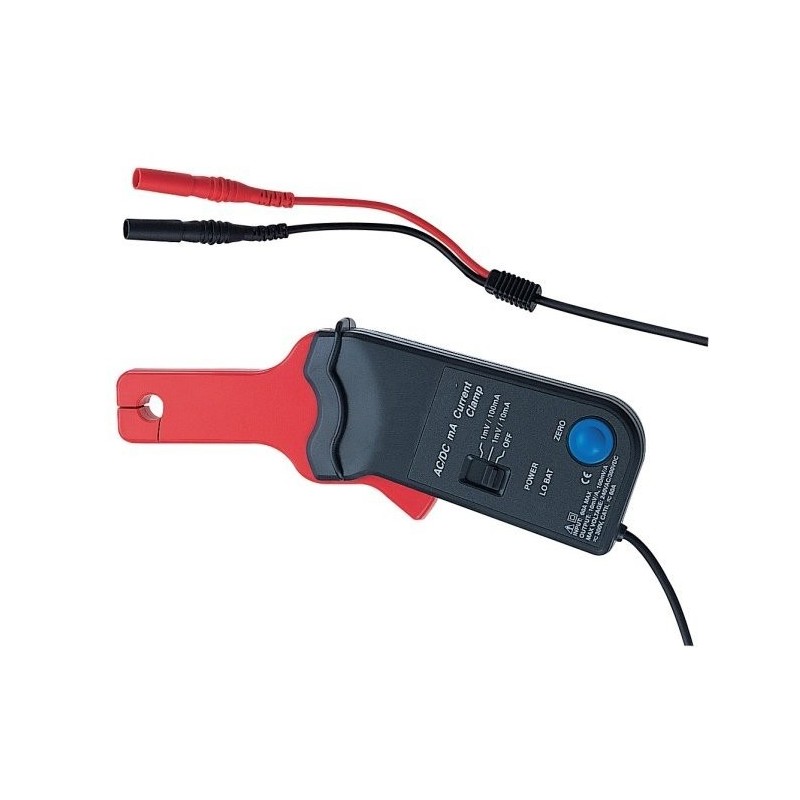  
Strandtang adapter for multimeter
measuring range: 0 - 60A AC or DC
Output signal: 10: 1 or 100: 1
Up to 20khz
The power input adapter INST-TANG is connected eg. a multimeter or a data logger and clamped on a conductor of the cable to be measured. INST-TANG is battery operated and is therefore very useful for measuring and data logging in electric cabinets and in installations, for example. together with a data logger.
Measures 0 - 60 A DC or AC.
For use on wires up to 9 mm in diameter.
Output voltage 10: 1 or 100: 1.
At 10: 1, it gives 1mV every 10mA
Max. measurement frequency 20KHz
Max. 300V DC & nbsp; or 240VAC RMS.
Used with a multimeter or other that can measure a
DC voltage with input impedance of at least 1MΩ
Multimeter med tydeligt multi display
Product code: PC-INSTR5USB
Physically in stock
Multimeter med kapacitetsmåling
Product code: PC-INST3USB
Physically in stock
Simple and compact digital multimeter with LCD display
DCV measuring range: 300V, 200V, 20V, 2V 200mV
ACV measuring range: 300V, 200V
DCA measuring range: 200mA, 20mA, 2mA, 200uA
Resistance measuring range: 2MΩ, 200KΩ, 20KΩ, 2KΩ, 200Ω
Diode / Continuity measurement
Battery: 9V (included, not installed)
Product code: INST-MULTI
Physically in stock
4 other products in the same category: