Magnetic card reader with PS2 connection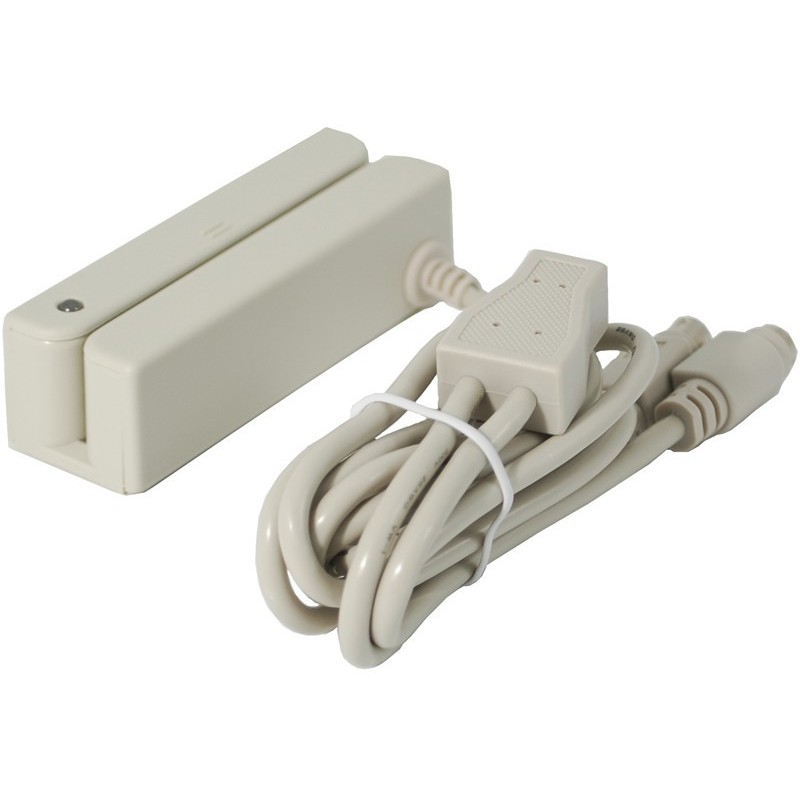  
To track 1, 2 and 3
Connects via PS2 port
Software not required
data will be inserted where the cursor is (HID)
Sound, reading speed, line breaks and æ, ø and å can set
Weight: 200g
Dimensions: 100 x 34 x 28
cable length: 2 meters
supply voltage: 5VDC (from PC)
Magnetic card reader for all 3 tracks. Keyboard connection ensures easy installation. Powered by the PS2 keyboard port. 2 screw holes with M3 thread in the bottom ensure easy mounting on the substrate.
Connected in series with the keyboard via the PS2 port.
Software is not required since MCR123 works with all operating systems.
Read data is inserted where the cursor is as if entered (HID)
Many built-in setup options software;
among others. can be set audio, line changes, reading speed, language (including æ, ø and å), Prefix and Suffix
Dimensioner

100 x 34 x 28 mm

Driftstemperatur

-10-55℃

Forsyning

DC+5V ±5% (from PC)

Indikatorer og kontakter

Grøn lysdiode indikerer godkendt læsning og rød betyder fejl

Interface

Keyboard simulator interface (HID)

Kabel

2 meter

Læser

spor 1 (alfanumeriske data), 2 og 3 (numeriske data)

Strømforbrug

120mA

Weight

200g
Tilbehør til magnetkortskrivere
Product code: MAGNETKORT
Physically in stock
1 other product in the same category:
Magnetic card reader - HID. Keyboard emulation
Magnetic card reader for PS2
Can be connected via USB with adapter
PS/2 to USB adapter included
A reader head / tone head
Black
Works with OS up to and including Win 10
Can read Æ, Ø, Å. oh, oh, oh
Suitable for clinics for reading health cards
Dimensions: L 137 x H 50 XB 49 mm
Product code: MCR123O-B
Physically in stock