HDMI to composite video, S-Video PAL,/NTSC converter with audio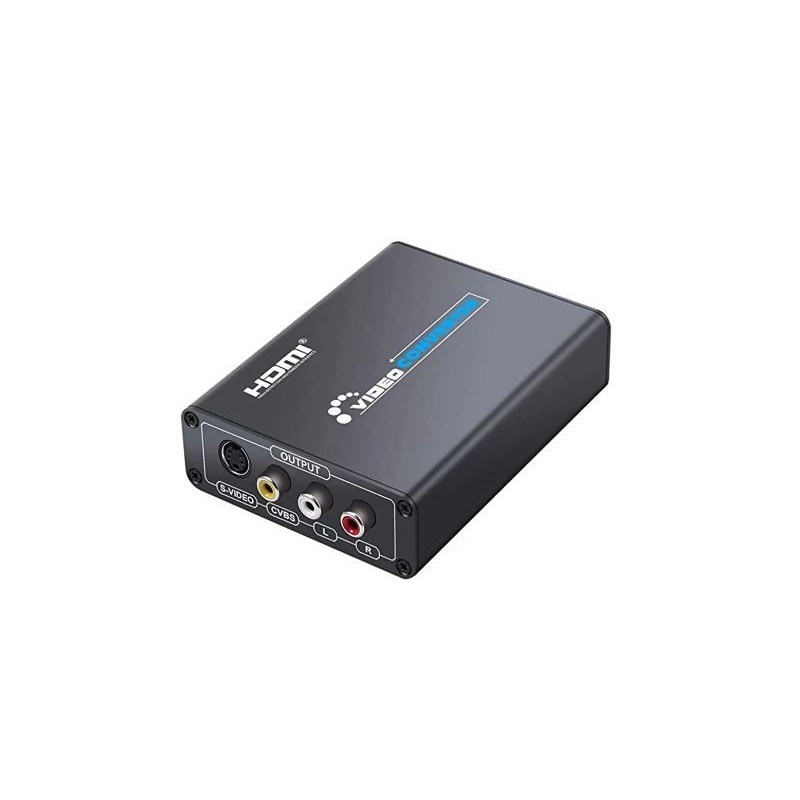  
HDMI to RCA/S-Video Converter: The unit converts HDMI signals to RCA composite video (AV) and stereo L/R audio signals. It also converts HDMI signals to analog video S-video and audio L/R
Input Resolution: HDMI Input Resolution - 480p (60Hz), 576p (50Hz), 720p (50Hz / 60Hz), 1080i (50Hz / 60Hz), 1080p (50Hz / 60Hz). Select the PAL / NTST switch
Video and Audio Output: Video Output - S-Video or Composite (RCA-CVBS-AV), 576p/i, 480p/i; Audio output - Analogue R/L
Wide Compatibility: Great compatibility, plug & play, compatible with Roku / STB / VCR / Blu-ray / DVD / PS3 / PS4 / laptop / TV / projector, etc.
compatible with HDMI 1.3 version
REMEMBER THAT S-VIDEO and VIDEO RESOLUTION ARE LOWER THAN HDMI!
CNV HDMI CMPS converter and HDMI signal to composite.
Inputs: 1x HDMI female, HDMI 1.3 compatible
Outputs: HDMI to Composite 3RCA AV S-Video R/L Audio
Forsyning

Strømforsynes via USB (kabel medfølger

Indgang

1 x HDMI hun, HDMI 1.3 kompatibel

Opløsning

Op til 1920 x 1080/ 640 x 480 (480i) eller 768 x 576 (576i)

Udgange

3 x phono ( 1 x video, 2 x audio)