Externally numeric keypad for PS / 2 with mini DIN connector. With multiple function keys. Does not work with USB converter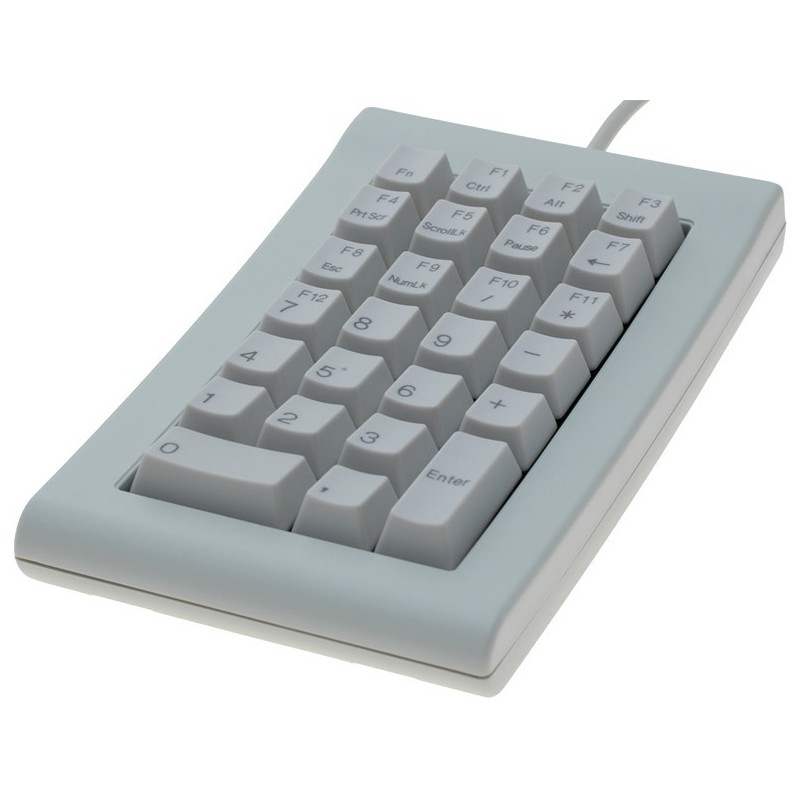  
Numeric keypad with function keys
PS / 2 cable with Mini DIN connector
cannot be converted to USB
Gray
Size: 175 x 110 x 40 mm
Numeric keypad for PS / 2 Connection with mechanical keys. Can Used for PCs where numeric keypad is not built into the primary keyboard.
Dimensioner

40 x 110 x 175 mm

OS SUPPORT

Windows 95, 98, 2000, XP, Vista, 7 og 8

Tastatur/mus

26 mekaniske taster, heraf funktionstaster samt "Ctrl", "Alt", "Shift", "Print Screen", "Scroll lock", "Pause/Break", "Esc" og "Numlock".

Tilslutning

Via PS/2 miniDIN6 hanstik.
Tilslut 2 tastaturer til samme PS/2 stik
Product code: MULTI2TAST+
Physically in stock
4 other products in the same category: